Energy Management and Water saving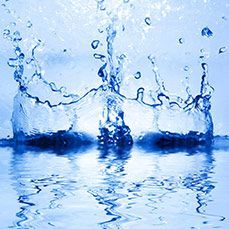 Steriflow's tailor-made solutions
Today, energy saving represents one of the main lever to improve industry trade-margin. The energetic performance is more and more taken into account as an equipment choice criterion. More than ever, energy saving must be a top priority for enterprises to support sustainable development. Based on these economic and ecological criteria, we have contributed to installations engineering for many of our customers in the food and pharmaceutical industry.
We recommand a global approach: 
In the analysis, energy management of the sterilization factory and water economies are linked. The analysis must take as well all specific constraints of the site into account  with a view to limit the instantaneous energy supplied power. In each proposed solution, the sterilizer stays in control of the management for safety and cycle repeatability. Steriflow offers tailor-made solutions.
Energy management must be based on the following principles:
– On the retorts, the process water (drinkable) must be divided from hot and cold fluids potentially contaminated or treated. This is done thanks to the Platular heat-exchanger.
– Optimization of the cooling calories recovery, in using them during the heating time or for other applications.
– Perfect control of cycle start-up. The automatic installations avoid piling up instantaneous consumptions.
– The overall water consumption is optimized by using the upstream calories supplied as well as those recovered in the system, without any influence on retort performances.
Potential earnings: 
Drinkable water (process) : 90  %
Soft water for steam production : 100 %
Cooling water(s) : 95  %
Steam during preheating phase : 20  %
Steam with condensates recovery : 10  %