Saturated steam autoclaves
This autoclave is well-adapted for any kind of decontamination process of packaged or not packaged porous products: litters or food for laboratory animals, contaminated textiles, medical devices.
Functioning
It is particularly well-adapted for all the decontamination processes in the pharmaceutical industry (opened bottles, instruments, Petri dishes, textiles…). All products are sterilized with the use of pure steam.
At the beginning of the cycle the air from the tank is removed by the vacuum pump (2 to 3 vacuum cycles). Then the steam is introduced at the appropriate pressure (or temperature) to sterilize the product. The heating level is met. Various phases are usually repeated 2 to 3 times. Refrigeration is realized through internal exchangers and by vacuum drying (evaporation).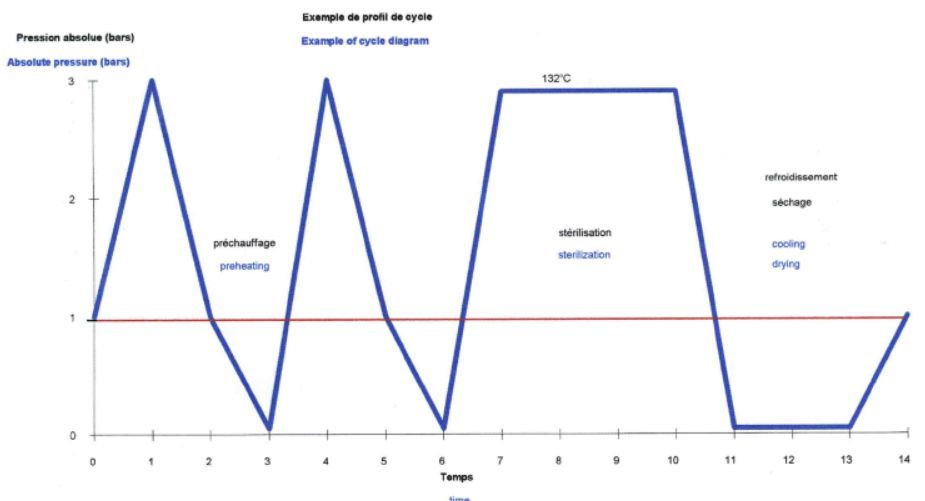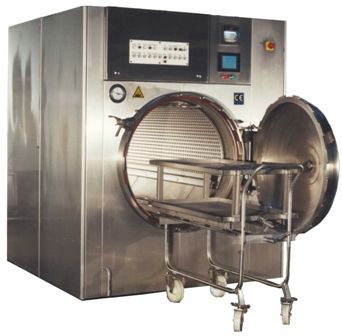 Technical characteristics
Material: stainless steel 304L or 316L
Diameters: 900 mm (capacity from 200 liters) and 1300 mm …up to 2000 mm
Capacity: from 200 liters
Maintenance: must be very regular: liquid ring vacuum pump, inflatable door seal, …
Control: via automaton according to your specifications
MPI Expert : Due to the GAMP high performance user friendly control panel, the parameters are saved automatically. A complete solution that includes control, registering as well as a digital synoptic.
Benefits
Pure steam sterilization with vacuum system
Quick refrigeration through drying, internal exchangers and final vacuuming
Qualification and validation by our specialized engineers.
The types of products or packaging:
Opened bottles
instruments
Petri dishes
textiles, …
To adjust the parameters to the certain environment, you may consult our specialized team for advice.
Accessories
Defined to fit in with the process