A tailor-made and secure
sterilization solution
The microflow units are equiped with the same safety and control elements as their industrial counterparts. The MPI Expert (control command) allows high-precision regulation thanks to highly sensitive sensors and ensures automatic and immediate correction in the event of deviation from the programmed cycle.
Laboratory pilot sterilizer
MICROFLOW pilot autoclaves (Static, Rotary, Dali or Multi-process) have the same technical advantages as their industrial counterparts in the Steriflow range. Suitable for all type of packaging, they allow perfect reproducibility of programmed cycles while guaranteeing a homogeneous heat treatment. The multi-process pilot allows comparative tests to be carried out with different processes (Water Cascading, Air/Steam, Spray and Immersion).
These devices allow R&D teams to quickly and reliably implement industrial applications
Technical specifications
Water cascading models: Static, Rotary, Dali
Multi-process models: possibility of Water Cascading, Air/Steam, Spray and Immersion processes
Diameter: 900mm
Capacity: 1 or 2 baskets
Temperature :
The sterilization temperature (sterilization value or FO) is defined by the manufacturer and will depend on the initial contamination of the product and its bacteriological characteristics.
Advantages
✓ Stainless steel construction
✓ Fully automatic (MPI Expert control)
✓ Counter pressure management independent from temperature
✓ Variable speed (0.5 to 20 rpm) on rotary microflow
✓ Simplified upkeep and low maintenance cost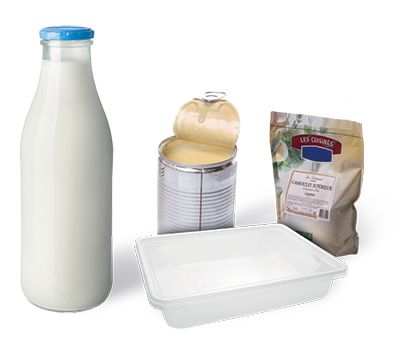 Product and packaging types
Products : seafood – meat products – ready meals – liquid products – baby food fruit and vegetables – pet food
Packaging types : large pouches – trays – small pouches – cans – jars – bottles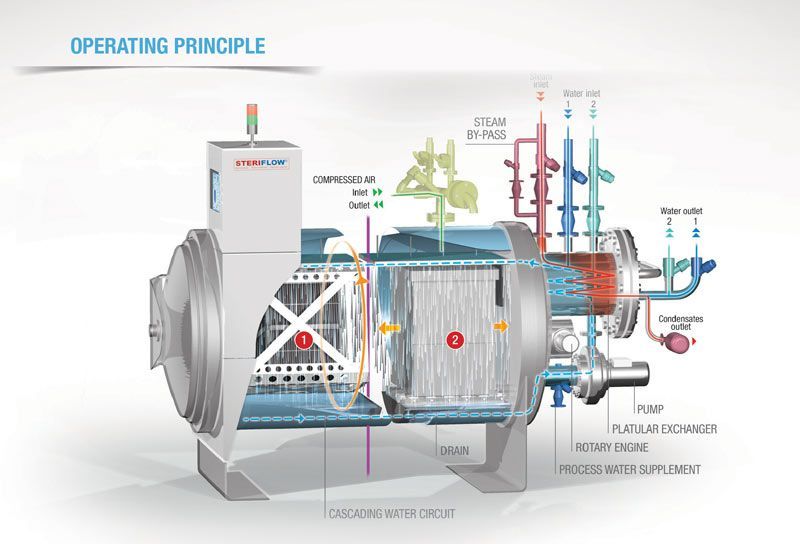 Operating principle
1 – The Dali microflow allows the agitation of liquid and semi-viscous products during the sterilization cycle. The basket containing the products undergoes a horizontal "back and forth" movement at low frequency. This agitation is sufficient to avoid, for example, skin formation and browning of the milk during sterilization.
2 – The Rotating Microflow is equiped with a stainless steel drum allowing product rotation during heat treatment. The basket containing the products rotates under heavy runoff. This improves heat transfer in the packaging while reducing cycle time.
Would you like more information about Microflow?
Contact us for any requests for information on the sterilization process with a Steriflow laboratory autoclave.
Get in touch with our available and attentive sales team.