Steriflow Accessories
Autoclaves will work correctly only if you are using appropriate baskets. Our know-how gleaned from over forty years' experience allows us to offer our customers accessories perfectly adapted to their needs (process type, type of packaging…).
PCR Baskets
PCR baskets are suitable for metallic boxes, glass jars, or any rigid stackable packaging by streaming. A plastic layer pad in polypropylene will be placed In between each products layer. The fold-down side of the basket (optional) facilitates the packaging manual loading. Stainless steel basket.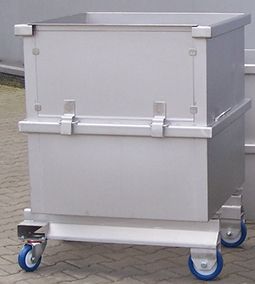 PTP type baskets are suitable for small and medium-sized flexible packaging. It is made of stainless steel perforated stackable trays. Sides are full for streaming process. With Air/vapor process, trays are perforated onthe sides to help circulate the Air/vapor mixture
.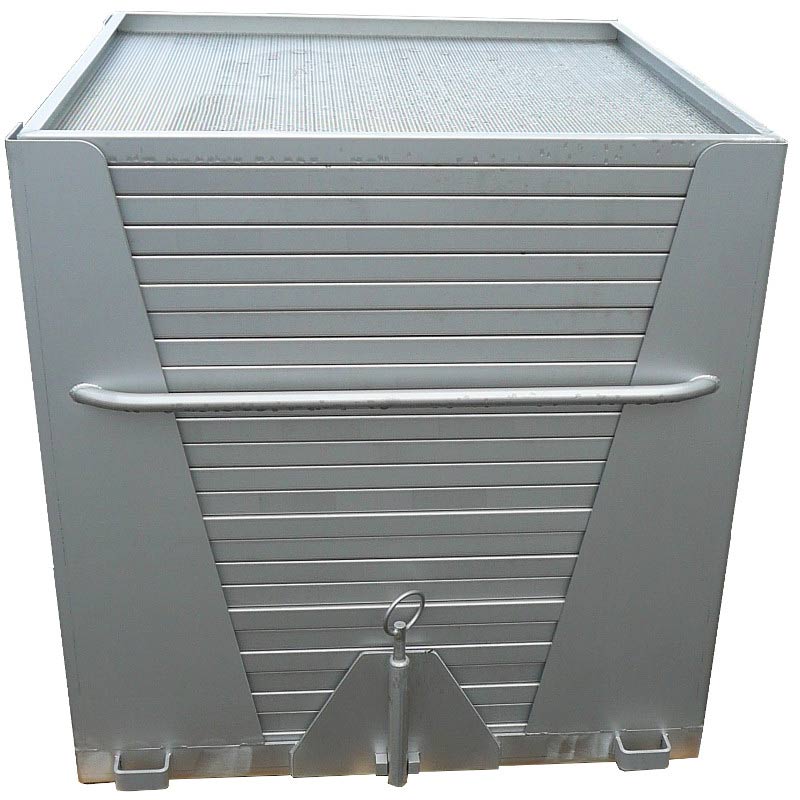 Stainless steel
Those stainless steel baskets are suitable for large size flexible packaging. Each tray is equipped with a double bottom enabling a redistribution of water at each level, with streaming.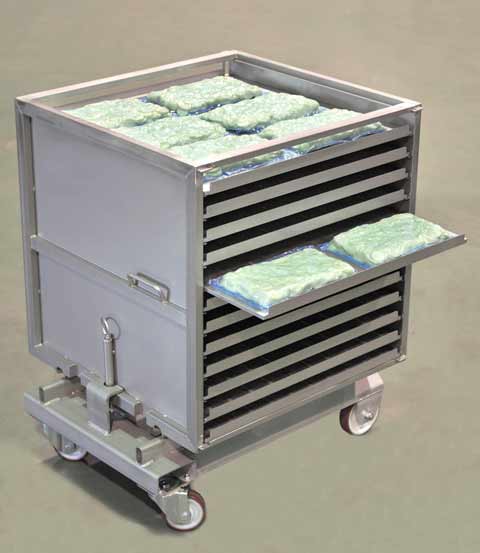 Frame in stainless steel, allow to the Steriflow high-flow streaming water to cross between products at any angle of rotation. Fillers are insered between layers. Fillers are made of plastic (polypropylene) or in specific material in the event of fragile capsule.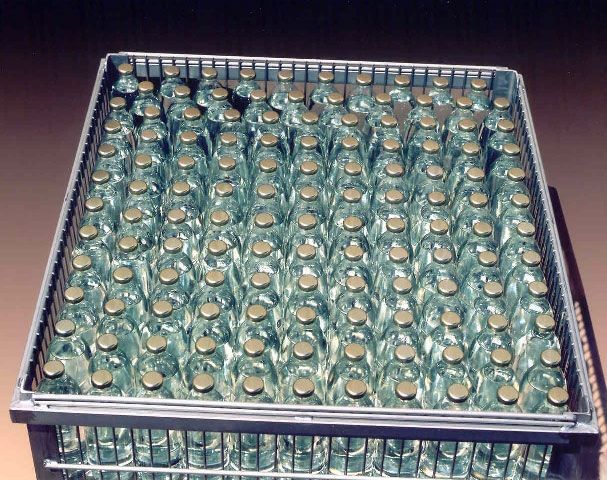 Specific tray for rotation pouch
When pouch products require rotation we offer specific trays with individual location for each pouch to avoid any packaging movement during rotation. Trays are designed depending on the packaging.