Spare Parts
Dedicated to spare parts order taking and logistics.
Spare parts for Steriflow industrial autoclaves
The maintenance of your machines guarantees their longevity, their reliability as well as an optimization of their use. We recommend that you change worn or broken parts to prevent malfunctions that could lead to the deterioration of your equipment.
Our commitment
Processing your order within 24 hours
A large choice of spare parts
Please contact your usual contact person to find out which spare parts are recommended for your appliance.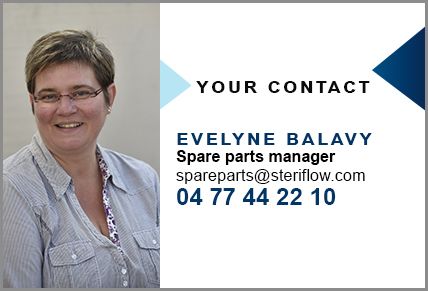 Order your spare parts for the maintenance and repair
and repair of your industrial autoclaves