Steriflow has been playing a pioneering role in developing the cascading water sterilization process
For 40 years Steriflow has been dedicated to autoclaves manufacturing and process optimization to serve food and pharmaceutical industries. Our manufacturing workshop on the Barriquand's group site in Roanne is equipped with the most efficient machines and a highly qualified staff.  A team of skilled engineers is in charge of design, quality control and providing innovative, high-quality products and services. Our Paris commercial office is located in Clichy.
Discover our solutions :
We offer a variety of solutions fully adaptable to suit your needs and the environment. To take expertise further, we have developed package testing with our suppliers in order to meet the high quality standards. We are able to run extensive tests in our factory-based laboratory led by a full-time technologist.
Our strength lies in a wide range of autoclaves, accessories and baskets with manual or automatic handling according to pre-set standards. We continue to innovate and enhance efficient solutions.
Our goal : being proactive to ensure customer satisfaction by offering them innovative solutions to make greater use of our equipment. As such, we use sophisticated software for creating mechanical drawings (Solidworks) and « SEE Electrical » to develop electrical schematics. We strive to deliver quality products and services of the highest quality.
Our strength : design and manufacturing teams are located directly in our French plant, in Roanne, which facilitates exchanges between teams as well as speed of execution. Steriflow as a pioneer in cascading water process also manufacture other processes like air steam or water spray. We can perform efficient diagnostics and maintenance for all products either manufactured to the plant site or by competitors.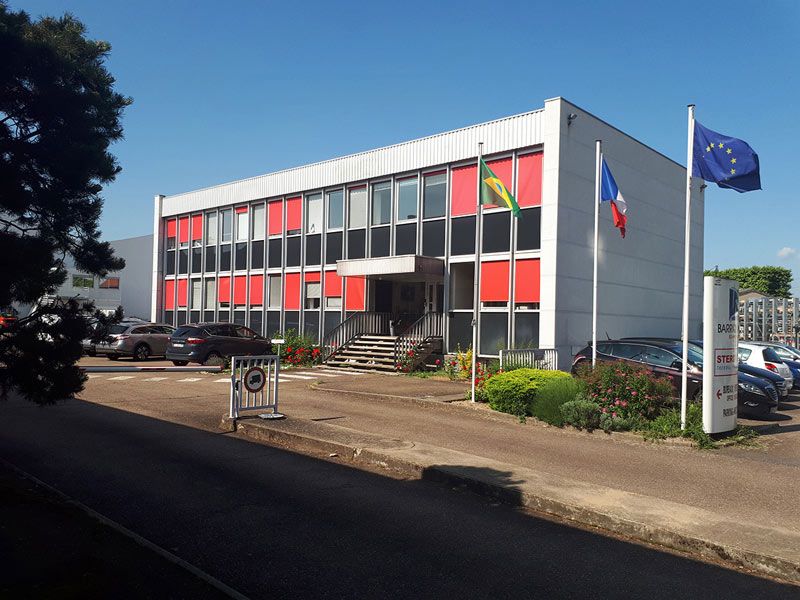 Process & Sustainable Development :
Cascading water patented proccess meet all sorts of needs such as :
Long-life products,
Pasteurised products,
Vacuum-packed products,
Sterilization.
This process consumes little energy, is simple and adaptable. We have developed operating processes Environmentally friendly which allow us to manage and reduce electricity and water consumption by recovering steam and water. The same applies to the recycling of raw materials on our production site. Industry needs to follow Energy Management, as a result, we have made sustainable development a key priority for some years now.
A motivated team :
Well established in France and across Europe, we also operate in other parts of the world such as Asia, middle-East, USA and Africa. We maintain a network of over 55 Agents over the five continents to ensure early actions.
Our company is a member of French organization Adeptawhich gathers many French companies in the food industry.
Multilingual after-sales service and sales teams are always ready to listen to our customers. Committed to their work, those teams and agents can provide remote troubleshooting and maintain equipment locally.
You would like information and know the price of an autoclave?
Contact us, we will evaluate your needs together and send you a detailed quote.
Safety :
We pay special attention to our employees' wellbeing and safety by using protection on a daily basis, but also by providing customer support and training to make sure they feel secure in using our products.