Propak Asia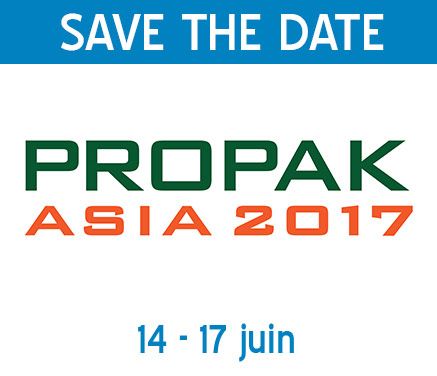 ProPak Asia 2017 will expand into new hall at BITEC giving exhibitors the chance to expand, display more machines and for new exhibitors to join the show. ProPak Asia 2017 will include 8 industry zones for Processing Technology, Packaging Technology, Drink Technology, Pharmaceutical Technology, Lab & Test, Materials, Coding, Marking & Labelling, and Cold chain, Logistics & Warehousing making it easier for buyers and sellers to meet and develop great business together.
More information about Propak Asia
The Steriflow team will be there for you, and will be ready to answer all your questions and expectations in terms of industrial equipment for sterilization and pasteurization.