The MICROFLOW rotary, a flexible solution for the Research and Development in the dairy sector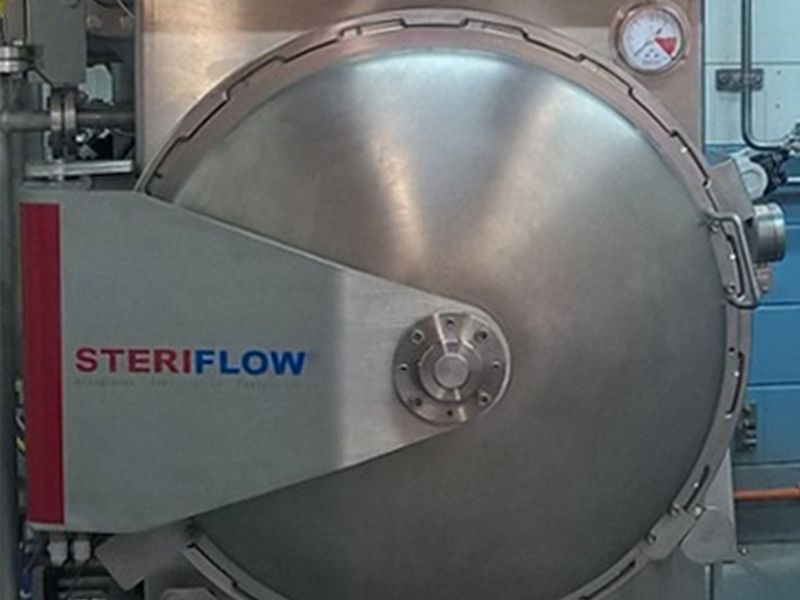 The MICROFLOW rotary, a flexible solution for the Research and Development in the dairy sector
Increasingly competing on a worldwide scale, the dairy sector must be a player in innovation. Investing in R&D by developing new generations of dairy products is an essential step for strategic growth for companies. A global dairy cooperative based in New Zealand has asked the Steriflow team to assist choosing a pilot sterilizer for its R&D center.
The rotary MICROFLOW, a powerful pilot equipment
The development of new dairy products induces problems of conservation and more particularly of fast sterilization. It is essential to guarantee food safety and to preserve the nutritional values. In order to provide an answer to these issues, the Rotary MICROFLOW as a pilot equipment was suggested. The choice of this solution of sterilization by the R&D center offers flexible equipment with a good quality / price ratio.
The performance of an industrial-size autoclave in a miniaturized version
The Rotary MICROFLOW autoclave takes advantage of its industrial counterpart the Rotary Steriflow. Homogeneous treatment of all products provides food security. The programmed cycles are perfectly reproduced. Combined with the MPI Expert, a constant control is possible, allowing the management of the counter pressure independently of the temperature. The refinement of the pressure cycle is an additional guarantee of performance. Maintenance and cost of maintenance are reduced. The MICROFLOW has been designed to save energy.
A customized and secure sterilization solution
By choosing the Rotary MICROFLOW, the fifth world dairy group made the bet of the innovation. The safety devices on the autoclave guarantee continuous safety and control during the test and research phases. The security is preserved thanks to the alarms set off in the event of abnormal variation of temperature or pressure, etc….  If a power cut takes place, the valves are closed automatically and isolate the MICROFLOW from the external network. Additional options were added to the suggested solution. They allow saturated steam and immersion tests and therefore also simulate these processes.