Sterilize medical equipment in extreme conditions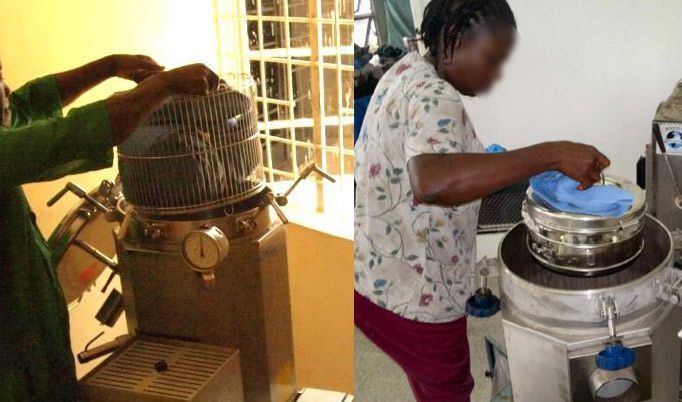 Sterilize medical equipment in extreme conditions
In difficult environments or in developing countries, it may be difficult for non-governmental organizations (NGOs) to manage humanitarian projects or respond to emergency medical situations. The climatic conditions or the available energy resources do not always make it possible to properly carry out necessary sterilization process. Steriflow commercializes Robustex 90 L for medical procedures with sterilized equipment. It is usable in the most extreme conditions. Thanks to its robustness and ease of use, you can enjoy the advantages of a reduced industrial autoclave, ideal for mobile hospitals and rural health centers.
The performance of a saturated steam sterilization in difficult environmental conditions: the Robustex 90L
Many countries are currently suffering, affected by natural disasters or wars. International countries are helping those countries that need easy-to-use infrastructure and equipment. Autoclaving is the most reliable method of sterilization in health projects and sterilization of surgical instruments or textiles. Robustex 90 L meets the requirements of field operations by using multiple power sources. In this type of environment, it is important and essential to have an efficient device that can use various possible heat sources (electricity, petrol, gas, kerozene or diesel fuel). Power cuts or variations in an electrical system will not damage Robustex.
Principle of saturated steam sterilization
The saturated water sterilization process is considered to be the safest and is the reference method in health facilities for thermal medical devices. It allows the complete destruction or irreversible inactivation of all microorganisms capable of replicating and causing the development of pathogenic genes. Before the sterilization cycle begins, the equipment must be pre-disinfected and dried. The sterilization principle is very simple:  the sterilizing agent, the saturated water vapor is brought to a temperature between 121 and 134 ° c in the autoclave.
Robustex 90 L, hospitals and rural health centers Sterilizer
By using multiple sources of energy, Robustex is adapted to all situations. Its sterilization process leaves neither residues nor discharges. The low amount of fuel needed and the speed of temperature rise are assets. This autoclave meets the needs of NGO's with its simplicity of use, robustness and maneuvrability.
As part of the STERIFLOW range of saturated steam autoclaves, the Robustex 90L for NGOs is the result of a partnership between TBM and the MSF and Croix Rouge International associations. Its ease of installation and use, with classic maintenance, and very few spare parts except for wear.
The Robustex 90L: Characteristics: Capacity 90 liters / Material: 304L stainless steel / Energies: electricity, oil, gas, diesel fuel, kerosene / Available diameter: 400mm / Regulation (121 ° C or 134 ° C) / Use: Sterilization of surgical instruments, textiles, stainless steel parts