Sterilization of meat in vacuum pouches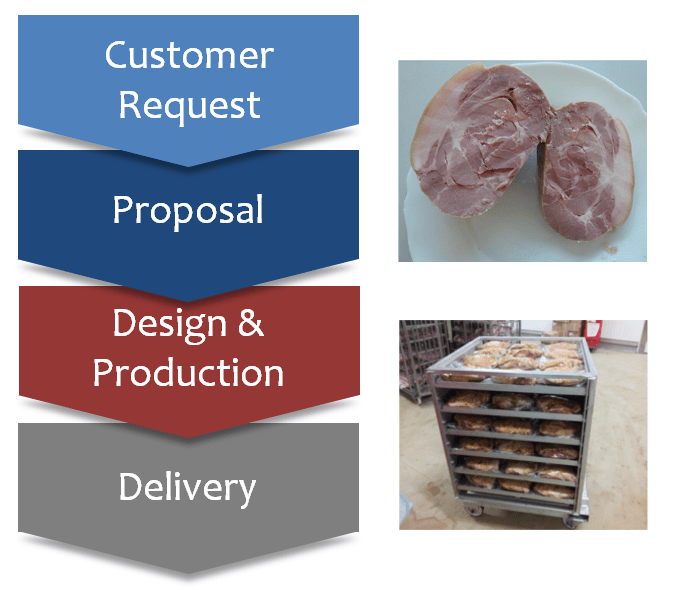 From product requirement to solution provided
Customer request : A producer of piglets in vacuum pouches wished to take advantage of the building of a new factory to evaluate the different thermal processing technologies existing on the market : cascading retort, air steam retort or steam cooker.
Proposal : R&D trials were organized in our laboratory with a Microflow. Following good results were confirmed :
– Tenderness of the meat
– Cycle time reduced compared to steam cooker and air steam retort
– Perfect homogeneity of the water process at low temperature
– Less exudates inside the pouches thanks to the counter pressure.
These trials ended by a quotation for a cascading water asked by the client.
Design & Production : 1 Steriflow diameter 1300, 1 door with 3 extended PET baskets was proposed to the customer. These baskets have a double bottom enabling the redistribution of water between each layer.
Delivery : Once again, this projet confirms that the Steriflow – with the cascading shower process – is definitely the best solution for vacuum packed products, and longtime / low temperature thermal treatment.