Sterilfow rewarded by the association ADEPTA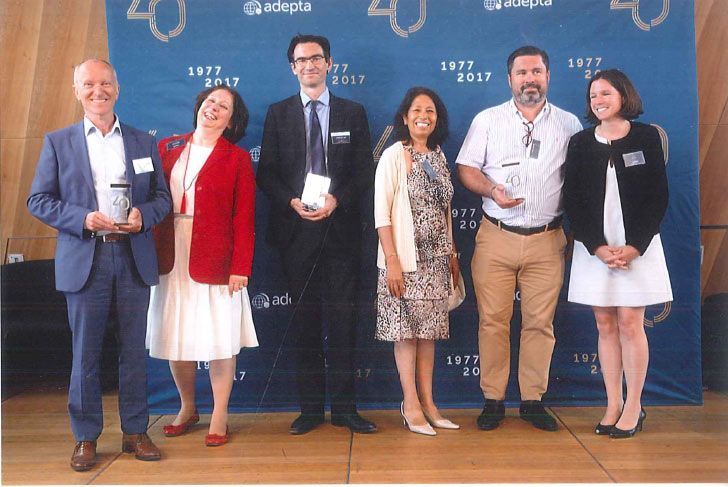 Sterilfow rewarded by the association ADEPTA
STERIFLOW participated Friday June 23 to the 40 years of the association ADEPTA which has been working since 1977 to help French companies in their export approach.
On the occasion of this exceptional meeting, STERIFLOW was rewarded in the same way as the companies Serac and Stoltz as a very faithful and active member of the Adepta for 40 years. The General Assembly was also an opportunity to confirm Matthieu Cillard as a member of the Board of Directors of the Adepta for three more years.
More informations about ADEPTA.