Steriflow, partner of the 2021' Printemps Musical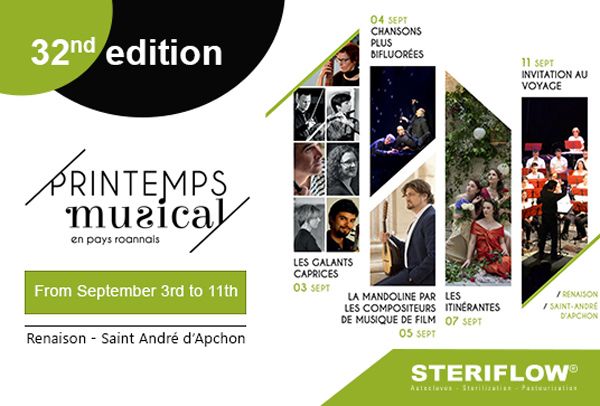 Enjoy a musical experience!
From September 3 to 11, come and discover quality artists at musical sessions. Since its very first edition in 1989, the "Printemps Musical en Pays Roannais" has honored a variety of artists with the objective of cultural democratization. The Printemps Musical seeks the greatest number of people to have access to an eclectic and plural musical program. The 2021 program calls again for diversity with a constant concern for high musical quality.
Printemps Musical en Pays Roannais
From September 3rd to 11th 2021
Saint André d'Apchon – Renaison
Event website : https://www.printempsmusical.com/
Book online : https://www.printempsmusical.com/reservations/