Steriflow partner of the 29th "Printemps Musical" organized in Roanne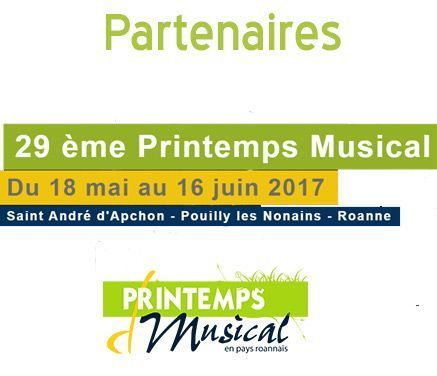 From May 16 to June 18, several concerts are proposed on Roanne's territory.  
Since its first edition in 1989, the Roannais Music Spring Festival has brought together a variety of artists with the objective to sublimate and remodel the image of classical music. The 2017' program appeals to diversity with always a great musical quality. For this 29th edition, you will be able to discover a vast riching talent and energy musical repertoire.  
Information and reservations: 04 77 65 93 61
Site web: http://www.printempsmusical.com/