Propak Africa 2019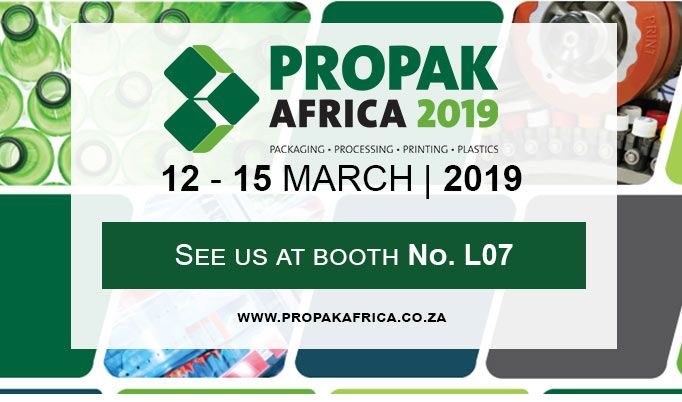 Propak Africa 2019
Propak Africa 2019 is the trade show for packaging, food processing, plastics, printing and labeling.The packaging industry is in South Africa, a sector that takes a large market share in the South African economy.Ideal location to find suppliers, manufacturers and distributors of the sector, the team of Steriflow participates in the eventto present his industrial sterilizers and water sterilization process of which he is the inventor.
For 4 days, find all the industrial cycles of the life of a product: from raw processes to processes, through packagingand plastics, printing and labeling, logistics and warehousing, recycling and waste management.
Today, packaging in addition to protecting food is also a marketing tool. By giving visitors solutions and visibilityon the sector's innovations, Propak Africa intends to be an innovative show promoting sustainable development and the efficient use of materials and energy.
See you in Johannesburg, South Africa, March 12-15, 2019, Hall 6 / Booth: L07
Propak Africa
Expo Centre Nasrec.
2135 Johannesburg, Afrique du Sud
Event website : www.propakafrica.co.za