French Fab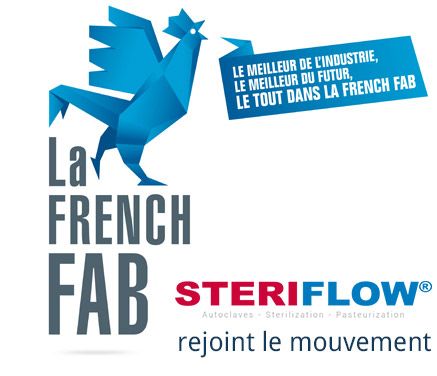 What is the French Fab?
The showcase of French on the move industrial know-how.
An identity to represent the confidence and pride of all French industrialists. 
An entrepreneurial story.
A banner to play collectively in France and abroad. 
An attractive approach to attract talent and capital. 
The valorization of our factories and engineering offices knowhow as well as traditional ones and excellence. 
The industry of the future "à la française": digitalization of the value chain / automation / place of man in the factory / monitoring and control / energy efficiency and environmental footprint / composites, new materials and assemblies / additive manufacturing. 
The entire French industrial ecosystem, from the smallest to the largest companies. 
The meeting of a traditional high-performance industrial base and the genius of our startups. 
A network of businesses, as the heart of the economy and employment in the territories.
Why is Steriflow joining the movement?
The French industrial landscape is a dynamic sector. The know-how and experience of our staff make French industrial activity one of the best in terms of product quality and human know-how. Parallel to the digital transition process that most French companies have undertaken, it seems important to us to integrate a group that brings together all French manufacturers. Valuing our profession, speaking with one voice, and exporting Made in France to foreign countries, that's why Steriflow joins the French Fab movement.   For more information about the French Fab: https://www.lafrenchfab.fr/