Foodtec India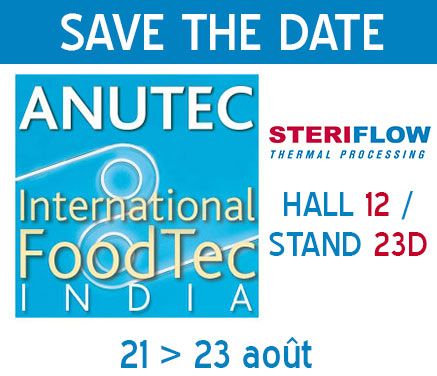 Foodtec India
Since its first edition in 2002, ANUTEC – International FoodTec India has evolved into India's most important technology platform for the food industry. Manufacturers meet at the show to discuss new developments and highlight the future of the food industry in India.
More information about this show
The Steriflow teams will be waiting for you Hall 12 Stand 23D to answer all your questions and expectations in terms of industrial equipment for sterilization and pasteurisation.