Exceptional production and delivery of 9 autoclaves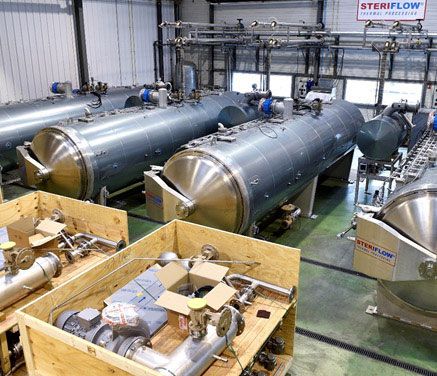 One order of 9 static autoclaves for canned sterilization of vegetables
Our client is a specialist in the canning of fruit and vegetables. He wanted to replace his continuous sterilization system (sold by Stériflow 20 years ago) with a more modern batch production line. 
After many hesitations, the customer chose 9 static autoclaves.
One of the sterilized product (baked beans in tomato sauce)  will be manufactured with a slightly different formulation which allows to obtain a homogeneous product (good distribution of the beans in the sauce, and no mass setting) without requiring rotation.
Record production and delivery times
The customer finalized his order in the spring of 2017, after some hesitations on the choice of the autoclave sterilization process (static or rotary).
Our autoclave manufacturing workshop located in Roanne, France, then began construction of the 9 industrial sterilizers.
It took 9 months for all our teams to design on a computer and then build the 9 machines. The loading of the industrial autoclaves was carried out over 48 hours with a truck departure loaded every two hours. The same timing has been implemented for the delivery.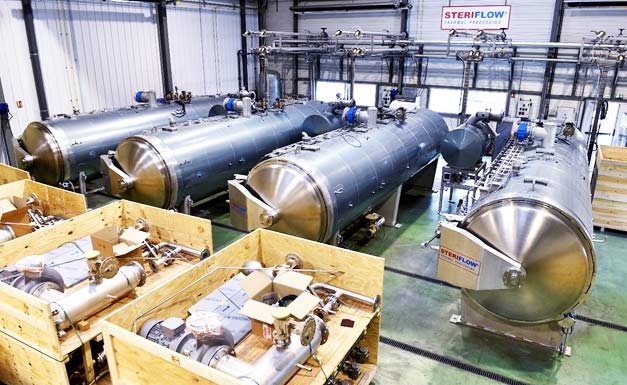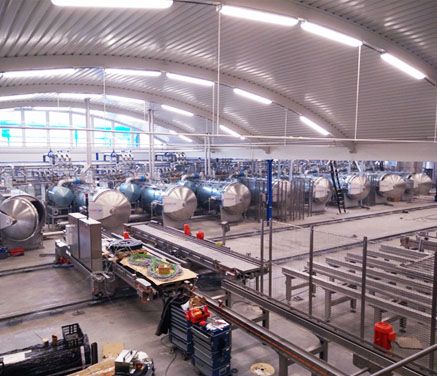 In our workshop in Roanne (France)                                                             Installation in the customer's factory
Thanks to our efficiency, professionalism and a good flow of information within our teams, Steriflow was able to meet the production and delivery deadlines of this record and unprecedented order at Steriflow.
May you have an order, a specific need for sterilization of your products? Do not hesitate to contact us to discuss your project.