Crisis management for the food-processing industry facing Coronavirus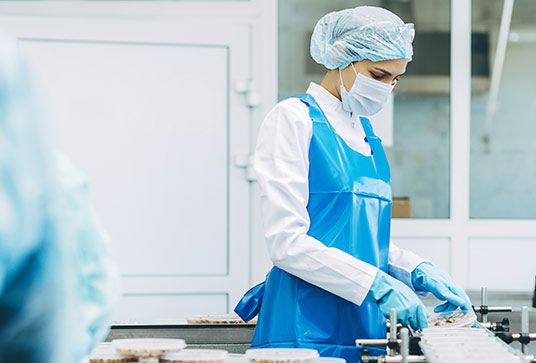 Adaptation and reorganization in the face of the crisis
Since March 18, 2020, the beginning of the coronavirus pandemic(Covid-19)containment, food manufacturers have had to adapt and rethink their production schemes. As soon as the first government announcements were made, large and medium-sized supermarkets (GMS) were assaulted by consumers and saw an increase in their sales. In the industrial companies, the production lines ran 7 days a week, 24 hours a day, putting a lot of strain on the autoclaves. Steriflow's team was available to respond to the numerous requests from its customers.
Adaptation of industrial lines facing shortages in super- and hypermarkets
At the same time as organising the implementation of the imposed by the government sanitary instructions, the food industry had to meet a significant demand from the super- and hypermarkets. Some companies have recorded an increase in their activity, requiring them to increase the number of employees in their factories. After drawing on their stocks, many of them had to rethink their way of production to ensure intensive production and manage the crisis. The production of the most popular products has been promoted. Promotional formats have been suspended.
Return to commodity production
The fear of scarcity has led to a rush by the French towards basic products such as canned meat and fish, canned vegetables, traditional pâté, as well as prepared dishes… Products such as sparkling wines, pre-packaged salads and delicatessen pastries were shunned, leading to a significant drop in sales of these products
Ensuring service despite the context: Steriflow in the face of the coronavirus crisis
Steriflow has implemented health safety measures since the beginning of the crisis in order to be able to continue its activity. These measures have enabled it to meet and ensure the shipment of orders. The after-sales service was available on a daily basis to respond to any type of problem. The spare parts department was also in great demand. The intensive use of autoclaves has led industrialists to order parts in anticipation of a possible breakdown and also to ensure the maintenance of their machine.
Visual : ©Freepik